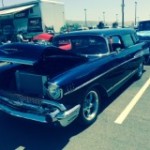 Paducah Pawn Shops.com is a speciality pawnshop that makes cash pawn loans on jewelry, classic cars and trucks, motorcycles, recreational vehicles and boats motors and trailers. We have been in business since 2001 and operate under the laws of the state of Kentucky.
The types of loans available include bail bond pawn loans, short term payday pawn loans and long term asset loans. WE offer affordable pawn shop interest rates and discount rates for customer referrals and frequent borrower credits. We take pride in assisting our active duty military personnel , reserve military personnel and retired military personnel discount pawn shop loans.
We offer both online pawn shop loans and off line pawn shop loans and will advise you of the value of your collateral within 24 hours after contacting our off by email or phone contact.