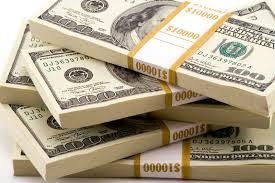 Unlike traditional pawn shops paducahpawnshops.com specializes in larger type pawn loans in amounts of $50, $100, $500 and upwards.  The type of collateral in order to obtain a pawn shop loan of this size include the following types of items.   Lawn tractors, riding lawn mowers, bass boats motors, and trailers, jet ski's, Honda Motorcycles, Vespa Motor Scooters, and electronic items such as Apple laptops, Apple iphones, apple tables and other apple products.  
We take in consideration product model, year, condition and retail and wholesale pawn value.   Although, the amount received on a pawn transaction often times seem small compared to  the price an individual might have paid at Best Buy, Wal Mart, or The Apple Store you received the loan in minutes right on the spot without lengthly paperwork or red tape.   The items needed to borrow money at your local pawn shop are:   A valid ID, an item to pawn, and signing a pawn ticket which includes name, address, phone number and serial number of the pawned item or photo to be taken of item for law enforcement.  
The amount of interest charged by paducahpawnshops varies from as low as 15% per month to a top rate of 21% based on Kentucky Pawnshop statues.   A frequent pawn customer   can expect a lower interest rate and a larger loan than a new borrower as the shop knows he will likely pickup his collateral.
The pawnshop lending business has changed drastically in the past 5 years.  Today's pawnshops are no long considered back alley operations in shady neighborhoods.  The real truth is that the pawn industry is one of America's leading  growth industries  as per  "The Wall Street Journal "  at an annual  growth rate of 20% per year.
A pawnshop loan is safe fast way of getting cash without the hassle of a payday loan or increasing your credit card debt.    A pawnshop will hold your merchandise for 90 days and allow you to pay only the interest monthly and not worry about your valuables being sold unless you cease paying your monthly interest installment.  We make both online pawn loans using Paypal as well as storefront pawn loans.